PainRelief.com Interview with:
Matthew Halpert, Ph.D., B.S
Baylor College of Medicine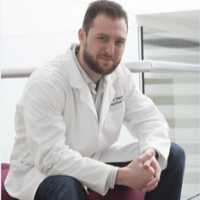 PainRelief.com: What is the background for this study?
Response: The background will actually encompass my disclosure.  A little over a year ago, Medterra was one of a couple of CBD companies that approached me about conducting some small scale studies focused on CBD and its anti-inflammatory properties.  It became very obvious, very quickly that some (most) companies were not interested in actual science or data, but rather just wanted to try and increase their CBD-fad based revenue by using my name and affiliations. Medterra proved to be very different and genuinely wanted legitimate data and science to support and direct products, innovations, stories etc.  I always warned them that the 'data will be the data' and they agreed to live by that….even if the data wasn't as supportive as they may have hoped.  Being a true academic researcher, I found this to be more than acceptable and Medterra and Baylor College of Medicine entered into a Sponsored Research Agreement (SRA) in which Medterra provides product and money for research, and my lab performs the research and reports back the data.
Continue reading