PainRelief.com Interview with:
Erin Martin Ph.D. Candidate
Department of Neuroscience
Medical University of South Carolina
Charleston, SC 29425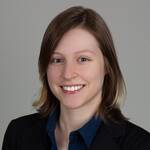 PainRelief.com: What is the background for this study?
Response: Anxiety and depressive disorders are highly prevalent. People with these disorders are increasingly using cannabis products for symptom management, either as an alternative to or in conjunction with traditional antidepressants.

The goal of this study was to examine the effect of medicinal cannabis product use on symptoms of anxiety and depression in a clinical population, and to assess important correlates of anxiety and depression such as chronic pain and quality of life.
Continue reading