PainRelief.com Interview with:
Ben Alter, MD, PhD
Assistant Professor
Director, Translational Pain Research
Division of Pain Medicine
Department of Anesthesiology and Perioperative Medicine
University of Pittsburgh Medical Center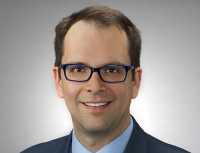 PainRelief.com: What is the background for this study? What are the main findings?
Response: In the clinical environment, I am often asking patients where their pain is.  There is a large amount of research establishing that widespread or "all-over" pain is difficult to manage and impacts nearly every aspect of a patient's life. In fact, a tally of body areas is involved with the diagnosis of fibromyalgia, although this is not the only diagnostic criteria. What wasn't clear to us was whether patterns of pain across the body also impacted important facets of the pain experience.  
Continue reading