PainRelief.com Interview with:
Tiffany R. Sanchez, PhD (she/her)
Assistant Professor
Environmental Health Sciences
Columbia University Mailman School of Public Health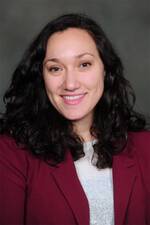 PainRelief.com: What is the background for this study?
Response: We've known that the cannabis plant is good at accumulating metals, like lead and cadmium, and long-term exposure to these metals carry important health risks. What was unclear before our study was whether or not people who use cannabis actually have higher metal levels in their body compared to non-users.
Continue reading