PainRelief.com Interview with:
Jessica Chen, Ph.D. (pronouns: she/her)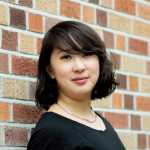 Clinical Psychologist | VA Puget Sound, Seattle
Staff Psychologist | TelePain Clinic | VISN 20 Pain Medicine & Functional Restoration Center
Core Investigator | Health Services Research & Development | Seattle-Denver Center of Innovation
Assistant Professor | Department of Psychiatry & Behavioral Sciences University of Washington School of Medicine
Seattle, WA 98108
PainRelief.com: What is the background for this study?
Response: Chronic pain affects two-thirds of U.S. military veterans, and nearly 10% of veterans report severe pain that leads to significant distress or impairment. Within the Veterans Health Administration (VHA), interdisciplinary pain management has been the standard of care for high-impact, complex chronic pain, but rural patients are less likely to receive these services.
Telehealth provides an opportunity to address problems with accessing care in rural communities. In 2018, VA Puget Sound launched a regional pain telehealth program, TelePain, to bring interdisciplinary pain care using video telehealth to rural veterans in the Northwest.
In this study, we examined the impact of implementing TelePain on access to pain care among rural patients living in Washington state from 2015-2019 and compared their access to urban patients. All patients had moderate to severe chronic pain, and we included patients with any type of pain (e.g., back, neck, migraines, fibromyalgia, etc.). This study is a retrospective cohort analysis of VA data.
Continue reading