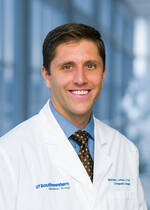 PainRelief.com Interview with:
Matthew Johnson, D.P.M.
Assistant Professor
Department of Orthopaedic Surgery
University of Texas Southwestern Medical Center
PainRelief.com: What is the background for this study?
Response: There is a paucity of literature attempting to characterize risk factors for nonunion of the Lapidus bunionectomy.

PainRelief.com: Would you briefly describe what is meant by a bunion?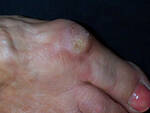 Response: Bunions are a chronic painful bump that forms on the base of the big toe when the long metatarsal bone shifts toward the inside of the foot and the phalanx bones of the big toe angle toward the second toe.