PainRelief.com Interview with:
Dr. Jeffrey I. Gold PhD
Director Emeritus of the Pediatric Pain Medicine Clinic
Children's Hospital Los Angeles and Investigator
The Saban Research Institute
Children's Hospital Los Angeles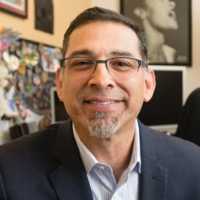 PainRelief.com: What is the background for this study How is the VR utilized?
Response: Virtual Reality or digital therapeutics can have a profound impact on mitigating pain, anxiety, and distress associated with routine painful medical procedures, such as blood draw and IV placement. 
PainRelief.com:  What are the main findings? Would you explain what is meant by "triangulation of data"?
Response: Virtual Reality significantly reduces pain and anxiety in children undergoing PIVC placement compared to standard of care in two pediatric medical settings (radiology and the infusion center). The triangulation of data refers to collecting data on the patient, his/her caregiver, and the healthcare provider to examine the impact of the intervention from three different perspectives.

The current study demonstrated that an effective intervention for the patient can have a positive impact (ripple effect) on the caregiver and the healthcare provider, creating a more relaxed, calm, and less distressing medical experience.
Continue reading