PainRelief.com Interview with:
Maxwell C. K. Leung, Ph.D.
Assistant Professor
Systems Biology and Toxicology
New College of Interdisciplinary Arts and Sciences
Arizona State University, West Campus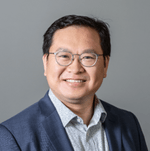 PainRelief.com: What is the background for this study?
Response: Over 200 million Americans currently have legal access to medical cannabis, recreational cannabis, or both. Yet, cannabis remains an illicit Schedule 1 substance at the federal level. This limits the efforts of several federal agencies to regulate harmful contaminants – including pesticides, heavy metals, solvents, microbes, and fungal toxins – in cannabis.
Last Updated on September 19, 2022 by PainRelief.com