PainRelief.com Interview with:
Jim Whedon DC, MS
Director of Health Services Research
SCU Health System
Southern California University of Health Sciences
Whittier, CA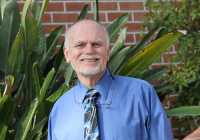 PainRelief.com: What is the background for this study?
Response:    Current evidence-based guidelines for clinical management of chronic low back pain (cLBP) include both pharmacological and non-pharmacological approaches.

Both Opioid Analgesic Therapy (OAT and Spinal Manipulative Therapy (SMT) are effective treatments for cLBP and are provided under Medicare for older adults with cLBP, but the long-term safety of OAT is uncertain, and the dangers of opioid misuse are well known. Older adults are at particularly high risk of adverse drug events (ADEs),but they nevertheless receive more opioid analgesics than any other age group. SMT is established as an effective non-pharmacologic treatment for cLBP, but little is known about the safety of long-term treatment with SMT. The objective of our study was to compare SMT and OAT to determine the impact of SMT on the risk of ADEs among older adults receiving long-term care for cLBP.
Continue reading