PainRelief.com Interview with:
Yuhua Bao, PhD
Department of Population Health Sciences, Department of Psychiatry
Weill Cornell Medicine, New York, New York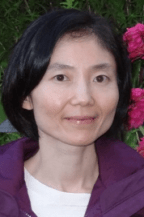 PainRelief.com: What is the background for this study?
Response: We know that opioid use is declining among cancer patients. We also know that marijuana use is increasing among cancer patients; this increase is related to the recent wave of medical marijuana legalization (adopted by 37 states and D.C. as of Feb 2022).

We do not know if medical marijuana legalization has led to changes in opioid use for cancer patients and what were the implications for cancer pain outcomes.
Last Updated on December 2, 2022 by PainRelief.com