PainRelief.com Interview with:
Jamie Lo, M.D., M.C.R.
Associate Professor of Obstetrics and Gynecology
OHSU School of Medicine
Division of Reproductive & Developmental Sciences
Adjunct Associate Professor of Urology, School of Medicine
Oregon National Primate Research Center (ONPRC)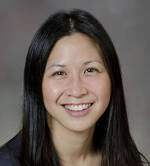 PainRelief.com: What is the background for this study?
Response: Cannabis use and potency are rising, especially during the COVID-19 pandemic, especially amongst reproductive age males in the United States. There is emerging literature suggesting it may impact male fertility, but it is hard to study in humans for many reasons, including often individuals using cannabis are also using other substances and there is no ability to test how much or often cannabis was used. As such, we wanted to use a translational animal model, the non-human primate, that is relevant to humans to study the direct effects of delta-9-tetrahydrocannabinol (THC, main component of cannabis) only on male fertility and to determine whether there is a benefit to abstinence from use.