PainRelief.com Interview with:
Karen L. Stern M.D.
Associate Professor of Urology
Mayo Clinic Arizona
Phoenix, AZ 85054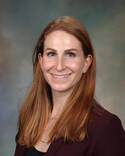 PainRelief.com: What is the background for this study? What are the main findings?
Response: Kidney stones are not rare and often require surgical intervention. One of the most popular and effective surgical interventions is ureteroscopy with laser lithotripsy. Essentially, the Urologist goes up to the kidney with a small scope and lasers the stone.

It is common after this procedure to leave a temporary stent – a small flexible tube that goes from the kidney to the bladder – which allows for urine to drain unobstructed during the healing process.

Unfortunately, that stent is associated with significant morbidity including urinary symptoms and pain.

There have been many studies looking at ways to alleviate this pain and discomfort, but this is the first to assess CBD in that capacity. We tested a low-dose FDA-approved CBD oil. We found it to be safe and well tolerated but we did not find any significant difference in postoperative pain.