PainRelief.com Interview with:
Amrita Vijay PhD
Division of Rheumatology
Orthopedics and Dermatology
School of Medicine
University of Nottingham
Nottingham, UK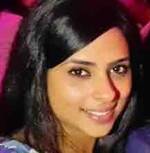 PainRelief.com: What is the background for this study? What are the main findings?
Response: We carried out this research as we wanted to see if exercise had an effect on the levels of anti-inflammatory substances produced by gut microbes and on endocannabinoids (i.e cannabis-like substances) produced by our bodies.

One of the key findings of the study is that physical exercise increases levels of the body's own cannabis-type substances and highlights a key link between how substances produced by our gut microbes interact with these cannabis-like substances and reduces inflammation.
Continue reading