PainRelief.com Interview with:
Lara Coughlin, Ph.D.
Assistant Professor | Addiction Center
Department of Psychiatry
University of Michigan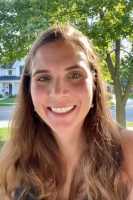 PainRelief.com: What is the background for this study? What are the main findings?
Response: In this study we followed people that were seeking certification for medical cannabis use for chronic pain over the course of two years. We assessed the prevalence and progression of cannabis withdrawal.

We found that most people experienced multiple withdrawal symptoms, such as craving cannabis, anxiety, and irritability, when they went without cannabis. People that used cannabis more frequently, used larger amounts, and reported smoking cannabis had more withdrawal symptoms. Over time, people that were younger were more likely to experience increasing withdrawal symptoms and people that vaped cannabis tended not to experience improvement in their withdrawal symptoms.  
Continue reading