PainRelief.com Interview with:
Dr. Perez Cajaraville MD EDPM
Clinical Director Pain Unit
HM Hospitales
Madrid. Spain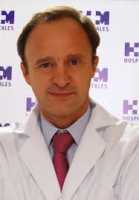 PainRelief.com: What is the background for this study?
Response: The addition of L-arginine to the molecule of ibuprofen, a non-steroidal anti-inflammatory drug (NSAID), in the salt form of ibuprofen arginate has the rationale to enhance the absorption rate of the active S-(+) enantiomer of ibuprofen to achieve a rapid onset analgesic action. Despite availability of ibuprofen arginate in the market for many years, a comprehensive review of the evidence of the analgesic efficacy, tolerability and safety in different pain models has not been previously reported.
Continue reading