PainRelief.com Interview with:
Richard L. Nahin, MPH, PhD
National Center for Complementary and Integrative Health
National Institutes of Health, Bethesda, Maryland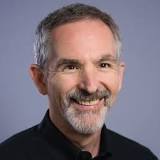 PainRelief.com: What is the background for this study?
Response: While there has been extensive research examining the prevalence of chronic pain, far less is known about the incidence of chronic pain.  Understanding the incidence of chronic pain is critical to understanding how such pain manifests and evolves over time.
Continue reading