PainRelief.com Interview with:
Ana M Valdes MA PhD
Professor in Molecular and Genetic Epidemiology
NIHR Nottingham Biomedical Research Centre – Research Area Lead
Associate Editor European Journal of Clinical Nutrition
School of Medicine
University of Nottingham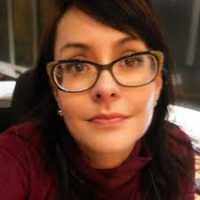 PainRelief.com: What is the background for this study?
Response: Knee osteoarthritis and knee pain affect a large proportion of middle age and aging individuals and this are an increasing problem. Physical exercises aimed at strengthening and stabilising the muscles in the legs and hips are known to be highly effective in reducing pain and improving the ability to walk and get on with life. But a key challenge is how to deliver such gradual exercises in a way that does not require people to travel to see a physiotherapist or a doctor, particularly given the issues raised by lockdown both in terms of the Covid-secure challenges face to face visits and also given the strain that the pandemic has put on health services.
Our study was the first randomised controlled trial in the UK where we were had people with painful knee osteoarthritis either do only what their doctors normally recommend or, in addition, follow a programme of exercised developed in Sweden delivered via smartphone app. The research participants were assessed for knee inflammation, knee pain, pain sensitivity around the knee, muscle strength, and ability to walk and get up from a chair both before and after the 6 week smartphone delivered intervention (or a 6 week period simply following any advice they had from their family doctor).