PainRelief.com Interview with:
Dr. Mohamad Bydon MD
Professor of Neurosurgery
Mayo Clinic
Rochester, Minnesota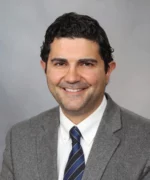 PainRelief.com: What is the background for this study?
Response: Patients presenting with back or leg pain due to degenerative lumbar spine disease often undergo spinal fusion to mitigate the symptoms and halt the progression of the disease.
PainRelief.com: What are the main findings?
Minimally invasive surgery (MIS) in the lumbar spine encompasses a variety of techniques, such as percutaneous screw placement and operation via tubular retractors, and aims to limit the distortion of patients' anatomy as much as possible. Eventually, compared to open fusion, MIS fusion is associated with decreased muscle destruction, incision size, and time-to-mobilization.
Continue reading