PainRelief.com Interview with:
Prof. Hemant G. Pandit, DPhil
Leeds Institute of Rheumatic and Musculoskeletal Medicine
Chapel Allerton Hospital, University of Leeds
Leeds, United Kingdom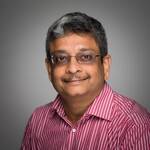 PainRelief.com: What is the background for this study?
Response: Knee replacement is highly successful for treating severe arthritis. There are 100,000 people who undergo knee replacement surgery every year in the UK, with numbers set to rise significantly in future. It remains however a painful procedure with nearly half of patients reporting severe pain post-operatively. Currently pain control is provided by injecting a local anaesthetic of bupivacaine hydrochloride around the knee during surgery providing good pain relief for 12 to 24 hours. However, patients typically experienced the worst pain the next morning when they are encouraged to bend their knee and get out of bed.
Liposomal bupivacaine is a local anaesthetic preparation which can provide sustained release of pain relief medication over a longer period of time (up to 72 hours). The drug is costly and is used in routine clinical practice in the USA with previous studies showing varying results with the use of LB. We therefore (researchers at the Universities of Oxford and Leeds) developed the SPAARK (Study of Peri-Articular Anaesthetic for Replacement of the Knee) Trial, to test whether liposomal bupivacaine would be more effective at managing the pain compared to current treatments in patients undergoing a knee replacement.