PainRelief.com Interview with:
Matthew Jones PhD, AEP
Lecturer
Department of Exercise Physiology, Faculty of Medicine
UNSW SYDNEY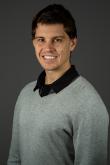 PainRelief.com:  What is the background for this review?

Response: Bck pain is the leading cause of disability worldwide and is associated with significant individual and societal costs. Low back pain can significantly impact an individual's ability to carry out day to day tasks. Clinical guidelines consistently recommend that people with low back pain take exercise, and there does not appear to be a type of exercise (e.g., walking, Pilates, lifting weights) that is better than another for reducing pain and improving function. Despite hundreds of studies of exercise in people with low back pain, researchers do not have a good idea of how it works. This is important, because if we know how something works, we can design more effective interventions to reduce the burden of low back pain. The aim of this review was to summarise why researchers think exercise helps people with chronic low back pain (i.e., pain persisting for longer than 3 months).
Continue reading