PainRelief.com Interview with:
George A. Kelley, DA, FACSM
Professor & Director, Meta-Analytic Research Group
2019 WVU SPH Excellence in Graduate Teaching Recipient
School of Public Health
Department of Biostatistics
West Virginia University
Morgantown, WV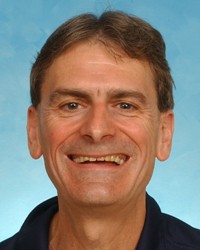 PainRelief.com: What is the background for this study? What are the main findings?
Response: Given that arthritis effects 54.4 million US adults and more than 23 million have arthritis-attributable activity limitations and another 14.6 million report severe joint pain, we estimated the number of physically inactive US adults with arthritis who could improve their physical function and pain by exercising. Using data from our previously published meta-analytic study as well as published data from the Centers for Disease Control (CDC) and US Census Bureau, we found that overall, more than 4 million adults could improve their physical function and more than 2 million could improve their pain control by starting and maintaining a regular program of exercise, for example, walking briskly for 150 minutes per week, i.e., 5 days per week, 30 minutes per session. Current recommendations regarding physical activity and exercise in adults with arthritis can be found on the CDC Arthritis Program homepage: https://www.cdc.gov/arthritis/index.htm    
PainRelief.com: What should readers take away from your report?
Response: This study demonstrates that a large number of US adults with arthritis could improve their physical function and pain control by starting and maintaining a regular exercise program. However, all adults should seek medical clearance prior to starting any exercise program.
PainRelief.com: What recommendations do you have for future research as a result of this work?
Response: This information provides support for future studies on exercise and arthritis, implementation of exercise programs for adults with arthritis, and prioritization of resources aimed at such. Community-based programs may be especially appropriate.
PainRelief.com: Is there anything else you would like to add?
Response: I would like to acknowledge my co-authors, Leigh Callahan, PhD, University of North Carolina at Chapel Hill as well as Kristi Kelley MEd, West Virginia University. There are no disclosures.
Citation:
Kelley GA, Kelley KS, Callahan LF. Number of Physically Inactive Adults With Arthritis in the United States Who Could Improve Physical Function and Pain Control by Exercising. Prev Chronic Dis. 2020;17:E99. Published 2020 Sep 3. doi:10.5888/pcd17.200121
The information on PainRelief.com is provided for educational purposes only, and is in no way intended to diagnose, cure, or treat any medical or other condition. Always seek the advice of your physician or other qualified health and ask your doctor any questions you may have regarding a medical condition. In addition to all other limitations and disclaimers in this agreement, service provider and its third party providers disclaim any liability or loss in connection with the content provided on this website.