PainRelief.com Interview with:
Amrita Vijay PhD
Division of Rheumatology
Orthopedics and Dermatology
School of Medicine
University of Nottingham
Nottingham, UK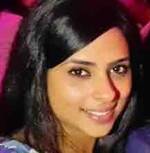 PainRelief.com: What is the background for this study? What are the main findings?
Response: We carried out this research as we wanted to see if exercise had an effect on the levels of anti-inflammatory substances produced by gut microbes and on endocannabinoids (i.e cannabis-like substances) produced by our bodies.

One of the key findings of the study is that physical exercise increases levels of the body's own cannabis-type substances and highlights a key link between how substances produced by our gut microbes interact with these cannabis-like substances and reduces inflammation.
PainRelief.com: What should readers take away from your report?
Response: The findings from the current study highlight that simple lifestyle interventions such as physical exercise can modulate endocannabinoids and this is a timely discovery especially in the time when there is increasing interest around the use of cannabidiol and other related supplements in reducing levels of inflammation.
PainRelief.com: What recommendations do you have for future research as a result of this work?
Response: It would be interesting to test if different forms of exercise have different effects on our bodies in relation to the levels of the substances being produced and thereby influencing inflammation. It is also important to consider the effect of diet on these relationships.
Citation:
Amrita Vijay, Afroditi Kouraki, Sameer Gohir, James Turnbull, Anthony Kelly, Vicky Chapman, David A Barrett, William J Bulsiewicz & Ana M Valdes (2021) The anti-inflammatory effect of bacterial short chain fatty acids is partially mediated by endocannabinoids, Gut Microbes, 13:1, DOI: 10.1080/19490976.2021.1997559
The information on PainRelief.com is provided for educational purposes only, and is in no way intended to diagnose, cure, or treat any medical or other condition. Always seek the advice of your physician or other qualified health and ask your doctor any questions you may have regarding a medical condition. In addition to all other limitations and disclaimers in this agreement, service provider and its third party providers disclaim any liability or loss in connection with the content provided on this website.