PainRelief.com Interview with:
Eric L. Garland, PhD LCSW
Distinguished Endowed Chair in Research
Distinguished Professor and Associate Dean for Research
University of Utah College of Social Work
University of Utah, Salt Lake City
www.drericgarland.com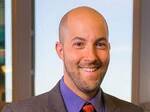 PainRelief.com: What is the background for this study? What are the main findings?
Response: This was a 5-year NIH-funded clinical trial conducted in the primary care setting. Mindfulness-Oriented Recovery Enhancement reduced opioid misuse by 45%, more than doubling the effect of standard supportive psychotherapy, and far exceeding the effect size of any known therapy for opioid misuse among people with chronic pain. At the same time, MORE decreased chronic pain symptoms to a greater extent than the current gold-standard psychological treatment for chronic pain, CBT. MORE also decreased emotional distress and depression.
Last Updated on March 15, 2022 by PainRelief.com