PainRelief.com Interview with:
Matthew Costa
Professor of Orthopaedic Trauma Surgery
University of Oxford 
Honorary Consultant Trauma Surgeon
John Radcliffe Hospital, Oxford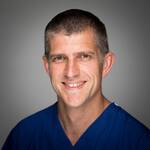 PainRelief.com: What is the background for this study?
Response: The number of patients sustaining a fracture of the hip is increasing rapidly as patients all around the world live into older age. It estimated there will be over 6 million hip fractures by 2050. Approximately half of hip fractures occur at the neck of the thigh bone (femur) and the majority of patients over 60 years with such a fracture are treated with a partial hip replacement in which the head of the femur is replaced with a metal implant (hemiarthroplasty).

There is controversy about how best to fix the hemiarthroplasty implant to the bone of the femur. If the implant is not securely bonded to the patient's bone it can loosen causing pain and restricting movement and activities of daily living. This study was about the best way to fix the implant to the patient's bone.
Continue reading