PainRelief.com Interview with:
Ruoyan Sun PhD
Assistant Professor
School of Public Health
The University of Alabama at Birmingham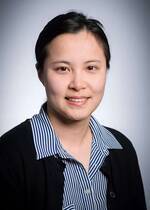 PainRelief.com: What is the background for this study?
Response: Many people consider vaping as just nicotine vaping, but these vaping devices can be used to vape cannabis as well. We are curious about how many e-cigarette users are vaping cannabis. Using the Population Assessment of Tobacco and Health (PATH) study from 2018 to 2019, we investigated the proportion of current (past 30-day) e-cigarette users (ages 12-24) who vaped cannabis and their frequency of cannabis vaping.
Continue reading