PainRelief.com Interview with:
Matthew Costa
Professor of Orthopaedic Trauma Surgery
University of Oxford 
Honorary Consultant Trauma Surgeon
John Radcliffe Hospital, Oxford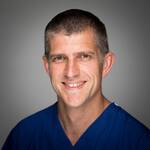 PainRelief.com: What is the background for this study?
Response: The number of patients sustaining a fracture of the hip is increasing rapidly as patients all around the world live into older age. It estimated there will be over 6 million hip fractures by 2050. Approximately half of hip fractures occur at the neck of the thigh bone (femur) and the majority of patients over 60 years with such a fracture are treated with a partial hip replacement in which the head of the femur is replaced with a metal implant (hemiarthroplasty).

There is controversy about how best to fix the hemiarthroplasty implant to the bone of the femur. If the implant is not securely bonded to the patient's bone it can loosen causing pain and restricting movement and activities of daily living. This study was about the best way to fix the implant to the patient's bone.
PainRelief.com: What are the main findings?
Response: We conducted a randomized controlled trial that included 1225 people 60 years or over who were having a hemiarthroplasty for their hip fracture. We found that using bone cement to fix the implant to the bone gave patients better quality of life than using an uncemented hemiarthroplasty. There was also a lower risk of fracture around the implant if it was fixed with bone cement.
PainRelief.com: What should readers take away from your report?
Response: We would recommend that patients have their implant fixed with bone cement when having a hemiarthroplasty for a fracture of the hip.
PainRelief.com: What recommendations do you have for future research as a result of this work?
Response: Further research is required as to the best type of bone cement to fix implants to the bone.
No disclosures.
PainRelief.com: Is there anything else you would like to add?
Response: Cemented or Uncemented Hemiarthroplasty for Intracapsular Hip Fracture
Citation:
Cemented or Uncemented Hemiarthroplasty for Intracapsular Hip Fracture
Miguel A. Fernandez, Ph.D., Juul Achten, Ph.D., Nicholas Parsons, Ph.D., Xavier L. Griffin, Ph.D., May-Ee Png, Ph.D., Jenny Gould, Alwin McGibbon, B.A., and Matthew L. Costa, Ph.D. for the WHiTE 5 Investigators*
February 10, 2022
N Engl J Med 2022; 386:521-530
DOI: 10.1056/NEJMoa2108337
The information on PainRelief.com is provided for educational purposes only, and is in no way intended to diagnose, cure, or treat any medical or other condition. Always seek the advice of your physician or other qualified health and ask your doctor any questions you may have regarding a medical condition. In addition to all other limitations and disclaimers in this agreement, service provider and its third party providers disclaim any liability or loss in connection with the content provided on this website.