PainRelief.com Interview with:
Nathorn (Nui) Chaiyakunapruk PharmD, PhD
Professor, Department of Pharmacotherapy
University of Utah College of Pharmacy
Salt Lake City, UT 84112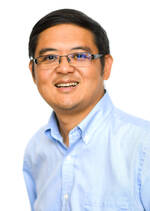 PainRelief.com: What is the background for this study?
Response: Pain and pain-related diseases are the major causes of disability and disease burden worldwide. Over the last two decades, as the role of the pharmacist has expanded, pharmacist engagement in disease state management including pain management has been shown to improve clinical outcomes. Several systematic reviews have been conducted to date that assessed the impact of pharmacist interventions on pain management. However, the evidence on the effect of any type of pharmacist intervention, whether led by a pharmacist or in a supportive role, on pain intensity over time in individuals with pain of any etiology is currently inadequate. This study aims to fill that gap.