PainRelief.com Interview with:
Ty S. Schepis, PhD
Department of Psychology
Texas State University
San Marcos, TX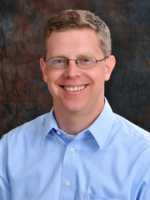 PainRelief.com: What is the background for this study? What are the main findings?
Response: Prescription opioid misuse motives have been studied in adolescents, young adults, and across the population. One study across the population suggested that older adults differed from younger adults, but this was not fully clear.

We wanted to examine motives across age groups and to investigate the correlates of opioid motive groups in older adults (50 and older). We found that motives changed with aging, with increasing endorsement of pain relief motives, particularly pain relief without other motives.

In contrast, more recreational opioid misuse motives (e.g., to experiment, to get high) peaked in adolescents or young adults. Finally, non-pain relief motives in older adults (50 and older) were associated with higher rates of any past year substance use disorder and past year suicidal ideation.
Continue reading