PainRelief.com Interview with:
Kristin Schreiber, MD, PhD
Neuroscientist and Clinical Regional Anesthesiologist
Brigham and Women's Hospital
Assistant Professor of Anesthesia
Harvard Medical School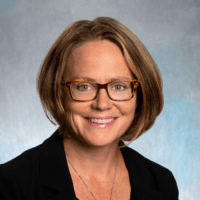 PainRelief.com: What is the background for this study?
Response: Traditionally, the placebo effect has involved deceiving patients, where they think they may be taking a real medication. "Open-label placebos" are when placebos are given to patients, and patient are told that they are in fact a placebo. Recent research has suggested that these open-label placebos may actually reduce a number of symptoms in patients, including chronic low back pain. We were interested whether this strategy could be used to help reduce pain and opioid use around the time of surgery. We decided to combine the use of OLP with a conditioning approach, so that anytime a patient took an opioid analgesic, they would take the open-label placebo, so that the OLP pills would be associated with pain relief. That way when patients took them on their own, it would serve to trigger an expectation of pain relief, which is thought to at least partially explain the placebo effect.  
PainRelief.com: What are the main findings?
Response: Patients in the conditioned open-label placebo (COLP) group consumed approximately 30% less opioids across the first 17 days after surgery, compared to patients only receiving treatment as usual after surgery. Importantly, there was no increase in pain in the COLP group (and their worst reported daily pain was even a little lower) even though they were using less opioids following surgery. COLP was not equally effective for all patients, and appeared to possibly be more effective in females, those with younger age, and people with higher baseline pain sensitivity.
PainRelief.com: What should readers take away from your report?
Response: Because doctors don't like to deceive their patients, the openness and transparency of open-label placebo is appealing, making it an ethical adjuvant analgesic therapy that may help some people after their surgery. Adding conditioned open-label placebos following surgery could allow patients to rely less on opioids and other pain medications, while still experiencing seemingly equivalent pain relief. Of note, although counterintuitive, belief in the placebo effect did not seem to be necessary for patients to experience the benefits- some patients who had their doubts about it still seemed to do better than the group that got treatment as usual.
PainRelief.com: What recommendations do you have for future research as a result of this work?
Response: Future research will need to test COLP in more people to be definitive. It may help also confirm what kinds of patients might benefit the most from open-label placebos, as it may not work for everyone. Furthermore, future studies will need to expand to include other surgical types or other clinical settings where pain is a problem.
PainRelief.com: Is there anything else you would like to add?
Response: This was a small pilot study. However, to the authors' best knowledge, this was the first study to examine the use of a conditioned open-label placebo after spine surgery.

The study was financially supported by funding from the Foundation for the Study of the Therapeutic Encounter and the Department of Anesthesiology, Perioperative, and Pain Medicine at BWH.
Citation:
Flowers KM, Patton ME, Hruschak VJ, Fields KG, Schwartz E, Zeballos J, Kang JD, Edwards RR, Kaptchuk TJ, Schreiber KL. Conditioned open-label placebo for opioid reduction following spine surgery: a randomized, controlled trial. Pain. 2021 Jan 11. doi: 10.1097/j.pain.0000000000002185. Epub ahead of print. PMID: 33449503.
The information on PainRelief.com is provided for educational purposes only, and is in no way intended to diagnose, cure, or treat any medical or other condition. Always seek the advice of your physician or other qualified health and ask your doctor any questions you may have regarding a medical condition. In addition to all other limitations and disclaimers in this agreement, service provider and its third party providers disclaim any liability or loss in connection with the content provided on this website.