PainRelief.com Interview with:
Peggy Compton, RN, PhD, FAAN
Professor and van Ameringen Endowed Chair
Program Director, Hillman Scholars in Nursing Innovation
Department of Family and Community Health
University of Pennsylvania School of Nursing
Philadelphia, PA 19104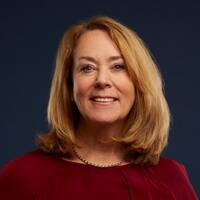 PainRelief.com: What is the background for this study?
Response: Patients with substance use disorders are highly likely to leave the hospital against medical advice (AMA) or self-discharge, putting them at risk for poorer health outcomes including progressing illness, readmissions, and even death. Inadequate pain management is identified as a potential motivator of self-discharge in this patient population. The objective of these secondary analyses was to describe the association between acute and chronic pain and AMA discharges among persons with opioid-related conditions.
PainRelief.com: What are the main findings?
Response: The main findings were that 16% of the 7,972 admissions involving opioid-related conditions culminated in an AMA discharge, which was more than five times higher than in the general population. Self-directed discharge rates were positively associated with polysubstance use, nicotine dependence, depression, and homelessness. Among the 955 patients with at least one self-directed discharge, 15.4% had up to 16 additional self-directed discharges during the 12-month observation period. Those admitted with an acutely painful diagnosis were almost twice as likely to have an AMA discharge, and for patients with multiple admissions, rates of acutely painful diagnoses increased with each admission coinciding with a cascading pattern of worsening infectious morbidity over time. Chronic pain diagnoses were inconsistent for those patients with multiple admissions, appearing, for the same patient, in one admission but not others; those with inconsistent documentation of chronic pain were substantially more likely to self-discharge.
PainRelief.com: What should readers take away from your report?
Response: These findings underscore the importance of aggressive and effective pain care in disrupting a process of self-directed discharge, intensifying harm, and preventable financial cost and suffering. Each admission represents a potential opportunity to provide harm reduction and treatment interventions addressing both substance use and pain.
PainRelief.com: What recommendations do you have for future research as a result of this work?
Response: Future research should be aimed at evaluating approaches for effective pain management in patients with opioid related disorders. These patients may present with high levels of opioid analgesic tolerance and opioid-induced hyperalgesia, suggesting that non-opioid analgesic approaches may be warranted to effectively manage their pain. Regardless of the specific pain management approach employed, patients with opioid-related disorders should believe that their complaints of pain are taken seriously and managed aggressively to maximize duration of hospital stay.
Citation:
Compton, P., Aronowitz, S.V., Klusaritz, H. et al. Acute pain and self-directed discharge among hospitalized patients with opioid-related diagnoses: a cohort study. Harm Reduct J 18, 131 (2021). https://doi.org/10.1186/s12954-021-00581-6
[last-modified]
The information on PainRelief.com is provided for educational purposes only, and is in no way intended to diagnose, cure, or treat any medical or other condition. Always seek the advice of your physician or other qualified health and ask your doctor any questions you may have regarding a medical condition. In addition to all other limitations and disclaimers in this agreement, service provider and its third party providers disclaim any liability or loss in connection with the content provided on this website.