PainRelief.com Interview with:
Kristin Schreiber, MD, PhD
Neuroscientist and Clinical Regional Anesthesiologist
Brigham and Women's Hospital
Assistant Professor of Anesthesia
Harvard Medical School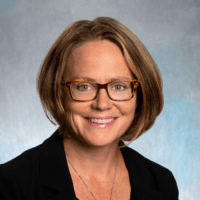 PainRelief.com: What is the background for this study?
Response: Traditionally, the placebo effect has involved deceiving patients, where they think they may be taking a real medication. "Open-label placebos" are when placebos are given to patients, and patient are told that they are in fact a placebo. Recent research has suggested that these open-label placebos may actually reduce a number of symptoms in patients, including chronic low back pain. We were interested whether this strategy could be used to help reduce pain and opioid use around the time of surgery. We decided to combine the use of OLP with a conditioning approach, so that anytime a patient took an opioid analgesic, they would take the open-label placebo, so that the OLP pills would be associated with pain relief. That way when patients took them on their own, it would serve to trigger an expectation of pain relief, which is thought to at least partially explain the placebo effect.  
Continue reading