PainRelief.com Interview with:
Dan P. Ly M.D., M.P.P., Ph.D.
Division of General Internal Medicine and Health Services Research
David Geffen School of Medicine
University of California, Los Angeles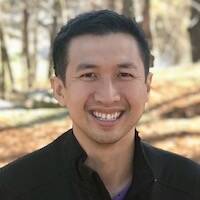 PainRelief.com: What is the background for this study? What are the main findings?
Response: We know that minority patients were less likely to receive opioids than white patients, but this could have been due to minority patients seeing lower opioid-prescribing physicians. As far as I could tell, nobody had been able to examine whether the same physician prescribed opioids differently to their minority patients.

I find that this is the case: the same physician was less likely to prescribe opioids to their minority patients with new low back pain, and instead was more likely to prescribe NSAIDs to their minority patients. And unfortunately, this differential prescribing may have had the consequence of leading to more chronic opioid use in white patients.
Continue reading