PainRelief.com Interview with:
Ryan Howard, MD
Academic Development Time Year 1
Resident, General Surgery
University of Michigan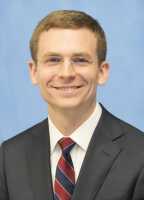 PainRelief.com: What is the background for this study?

Response: Opioids are commonly prescribed to control pain after surgery, but they also carry significant risks such as overdose, long-term dependence, and diversion into the community. While some have advocated for decreasing or eliminating opioids from postoperative pain control regimens, others are concerned that this would lead to uncontrolled pain and dissatisfied patients. To study whether that's true, we compared two groups of patients undergoing the same surgical procedures. One group received "opioid-sparing" prescriptions after surgery and the other group received "normal-sized" prescriptions.