PainRelief.com Interview with:
Anton Pottegård DMSc PhD
Professor (MScPharm, PhD, DMSc)
Clinical Pharmacology and Pharmacy, Department of Public Health
University of Southern Denmark
Head of Research, Hospital Pharmacy Funen
Odense University Hospital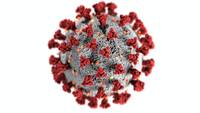 PainRelief.com: What is the background for this study?
Response: Early in the COVID-19 pandemic, concerns were raised that use of the common painkiller ibuprofen – a so-called NSAID – to treat symptoms of COVID-19 might lead to more severe disease. This started with tweets from the French health minister and culminated with a warning issued by the WHO. This warning was later retracted, but naturally patients and physicians were concerned regarding the safety of ibuprofen. We therefore established a nationwide Danish collaboration between researchers and regulators and established a prospective cohort of all Danish patients that contracted COVID-19, including data on what prescription medicines they used. We used these data to evaluate whether users of ibuprofen or other NSAIDs on average had a more severe course of COVID-19 than those not using these drugs.
Continue reading