PainRelief.com Interview with:
Dr. Ken Mautner, MD
Associate Professor, Department of Physical Medicine and Rehabilitation and
Department of Orthopedic Surgery
Emory University
Atlanta, GA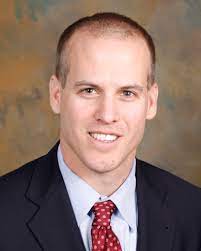 PainRelief.com: What is the background for this study?
Response: With so much talk about "stem cell" therapy in orthopedics today and with the burden of pain from millions who suffer from knee osteoarthritis,  we wanted to conduct a well designed study that would allow us to see if there is a superior source of cellular treatments for knee osteoarthritis.  We were fortunate to receive a large grant from the Marcus Foundation to conduct this study.  

While there are some studies out there on the topic, very few have the scientific rigor that our study had including patients being blinded to whether they were getting a steroid injection or a cellular treatment.  
Our study included four different treatment options: an injection of bone marrow concentrate, stroll vascular fraction, umbilical cord tissue, and corticosteroids.  
Continue reading