PainRelief.com Interview with: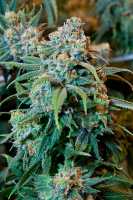 Kevin Boehnke, Ph.D. Research investigator
Department of Anesthesiology and the Chronic Pain and Fatigue Research Center
University of Michigan
PainRelief.com: What is the background for this study?
Response: Medical cannabis is legal in 33 states, and people can obtain medical cannabis licenses to treat a wide swath of conditions, including cancer, anxiety, irritable bowel syndrome, chronic pain, complications of Alzheimer's disease, and nausea. Many observational surveys have found that many people use cannabis for chronic pain, but whether these surveys were representative of national trends was uncertain. To our knowledge, this was the first study that examined nationwide trends of patient-reported qualifying conditions based on medical cannabis state registries.
Continue reading