PainRelief.com Interview with:
Beth Hoffman, PhD, MPH (she/her)
Postdoctoral Associate
Center for Social Dynamics and Community Health
Department of Behavioral and Community Health Sciences
University of Pittsburgh School of Public Health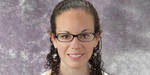 PainRelief.com: What is the background for this study?
Response: Previous studies suggested that hearing about EVALI in the news might stop people from vaping or get them to quit, but there had yet to be research examining if storylines on fictional medical television shows could have the same effects. There had also been few studies to date leveraging Twitter data, which allowed us to see how viewers were reacting to the storylines in real-time, in their organic viewing environment.