PainRelief.com Interview with:
Tiffany R. Sanchez, PhD (she/her)
Assistant Professor
Environmental Health Sciences
Columbia University Mailman School of Public Health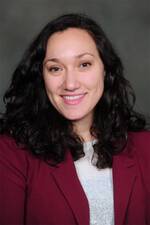 PainRelief.com: What is the background for this study?
Response: We've known that the cannabis plant is good at accumulating metals, like lead and cadmium, and long-term exposure to these metals carry important health risks. What was unclear before our study was whether or not people who use cannabis actually have higher metal levels in their body compared to non-users.
PainRelief.com: What are the main findings?
Response: We found that exclusive cannabis users, meaning survey participants who reported cannabis use within the last 30 days but no tobacco, had higher internal levels of lead and cadmium in their blood and urine compared to participants without any cannabis or tobacco use.
PainRelief.com: What should readers take away from your report?
Response: Cannabis may be an important source of exposure to lead and cadmium, independent of tobacco use.
PainRelief.com: What recommendations do you have for future research as a result of this study?
Response: Our study provides the rational to design contemporary cannabis studies to investigate metal exposure and their health effects among exclusive cannabis users.
Nothing to disclose.
Citation:
McGraw KE, Nigra AE, Klett J, Sobel M, Oelsner EC, Navas-Acien A, Hu X, Sanchez TR. Blood and Urinary Metal Levels among Exclusive Marijuana Users in NHANES (2005-2018). Environ Health Perspect. 2023 Aug;131(8):87019. doi: 10.1289/EHP12074. Epub 2023 Aug 30. PMID: 37646523; PMCID: PMC10467359.
The information on PainRelief.com is provided for educational purposes only, and is in no way intended to diagnose, cure, or treat any medical or other condition. Always seek the advice of your physician or other qualified health and ask your doctor any questions you may have regarding a medical condition. In addition to all other limitations and disclaimers in this agreement, service provider and its third party providers disclaim any liability or loss in connection with the content provided on this website.