MedicalResearch.com Interview with:
Dr. Gail Deyle, PT, DSc, DPT, OCS, FAAOMPT
Professor with Baylor University Graduate School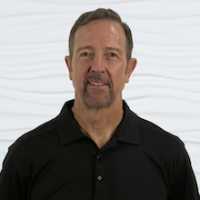 Study authors in addition to Gail Deyle are Chris Allen, Stephen Allison, Norman Gill, Benjamin
Hando, Evan Petersen, Douglas Dusenberry, and Daniel Rhon
Summary:
Physical therapy is superior to glucocorticoid (steroid) injections for stiff and aching knees says Dr Gail Deyle, a physical therapist specializing in orthopaedics and manual physical therapy. A study recently published in the New England Journal of Medicine directly compared physical therapy with glucocorticoid injections to determine which was better primarily at one year but also in the short term.
The research was a collaborative effort of providers from physical therapy, orthopaedics, and
rheumatology at two Army Medical Centers. Dr Deyle, who is a professor with Baylor University Graduate School, and the senior author of the study, states, our results leave no doubt that physical therapy should be strongly considered for patients with knee osteoarthritis. They will clearly benefit from a physical therapist's hands-on treatment and decision making for exercise and activity selection.
Continue reading