PainRelief.com Interview with:
Dr Thomas Perry PhD| Postdoctoral Research Fellow
Versus Arthritis Centre for Sport, Exercise and Osteoarthritis Research 
Nuffield Department of Orthopaedics, Rheumatology & Musculoskeletal Sciences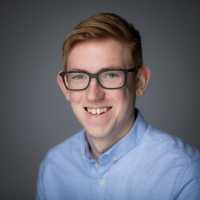 PainRelief.com: What is the background for this study?
Response: Management of knee osteoarthritis (OA) is multi-factorial and routinely involves the use pharmacological interventions; with most medications aimed at alleviating painful symptoms and improving function.

Little is known of the long-term effects of such medications on the structural progression of radiographic knee OA. Through examining the relationship between pharmacological interventions and the disease pathway, this may, in turn, identify potential areas for disease-modifying treatment development.
Continue reading