PainRelief.com Interview with:
Xiaoqian Liu
Clinical research fellow (Wednesday/Thursday)
Rheumatology Department| Royal North Shore Hospital
Institute of Bone and Joint Research | Sydney Medical School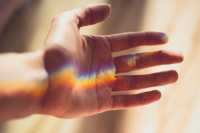 PainRelief.com: What is the background for this study?
Response: Hand osteoarthritis (HOA) is a prevalent joint disease, causing symptoms in up to 10% of the general adult population worldwide. Hand pain is the most common symptom in addition to functional disability and decreased quality of life. Due to the modest effects and/or potential harms, current traditional treatment such as exercise, non-inflammatories and analgesics frequently do not meet patients' demand. More and more people are turning to complementary and alternative medicines for pain relief.

In our previous work, we identified four dietary supplements with promising treatment effects for relieving pain which are Boswellia serrata extract, curcumin, pine bark extract and methylsulfonylmethane (MSM). The hypothesis was that combining these supplements to generate an enhanced benefit for people with HOA. The aim of the RADIANT study was to investigate the efficacy and safety of a 12-week course of this supplement combination in people with painful HOA who were confirmed with the diagnosis on their hand x-ray.
PainRelief.com: What are the main findings?
Response: We included 106 patients in an internet-based, double-blind, randomised placebo-controlled trial, and found that the supplement combination did not improve hand pain and function when compared with placebo over 12 weeks. Although the participants in the supplement combination group with greater technology-confidence demonstrated more pain relief than those who were not, treatment with the supplement combination was not superior to treatment with placebo for improving hand pain. Gastrointestinal symptoms were the most reported adverse events by both groups, particularly diarrhoea and nausea. Most of the adverse events were mild to moderate.
PainRelief.com: What should readers take away from your report?
Response: These findings do not support the use of this supplement combination (composed of Boswellia serrata extraction, pine bark extract, curcumin and MSM) for treating hand pain in people with hand osteoarthritis, although it appears safe to use.
PainRelief.com: What recommendations do you have for future research as a result of this work?
Response: The internet-based randomised clinical trial (RCT) conducted using the REDCap internet-based survey platform provides a valuable methodology to inform the design of future RCTs. This is particularly relevant to the post COVID-19 era, where face-to-face contact and travelling is limited. The remote clinical and imaging assessment methodology developed for the RADIANT study that used participants' hand photos and electronic x-rays should be considered for future online studies. As the findings of the RADIANT study might not be able to be generalized to OA at other sites, further studies to investigate the efficacy and safety of the supplement combination can be done at knee and/or hip.
Disclosures: This study was funded by The National Health and Medical Research Council, I have no disclosures.
Citation:
Liu X, Robbins S, Eyles J, Fedorova T, Virk S, Deveza LA, McLachlan AJ, Hunter DJ.
Efficacy and Safety of a Supplement Combination on Hand Pain Among People with Symptomatic Hand Osteoarthritis An Internet-based, Randomised Clinical Trial The RADIANT study.
Osteoarthritis Cartilage. 2021 Feb 19:S1063-4584(21)00436-2.
doi: 10.1016/j.joca.2021.01.011. Online ahead of print.
The information on PainRelief.com is provided for educational purposes only, and is in no way intended to diagnose, cure, or treat any medical or other condition. Always seek the advice of your physician or other qualified health and ask your doctor any questions you may have regarding a medical condition. In addition to all other limitations and disclaimers in this agreement, service provider and its third party providers disclaim any liability or loss in connection with the content provided on this website.