PainRelief.com Interview with:
Ari J. Isaacson MD
Director of Clinical Research
Clinical Associate Professor, Vascular Interventional Radiology
University of North Carolina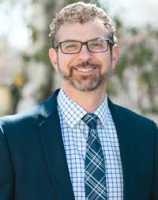 PainRelief.com: What is the background for this study?
Response: The current treatments for pain due to osteoarthritis of the knee that does not respond to medication or physical therapy  include knee injections and knee replacement. However, some people are too young or unable to undergo knee replacement. Knee injections are often ineffective and need to repeated every few months. There is a need for a treatment option that can reliably relieve knee pain for a year or longer in patients who are not ready or able to undergo knee replacement.