PainRelief.com Interview with:
Xiaoqian Liu
Clinical research fellow (Wednesday/Thursday)
Rheumatology Department| Royal North Shore Hospital
Institute of Bone and Joint Research | Sydney Medical School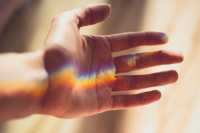 PainRelief.com: What is the background for this study?
Response: Hand osteoarthritis (HOA) is a prevalent joint disease, causing symptoms in up to 10% of the general adult population worldwide. Hand pain is the most common symptom in addition to functional disability and decreased quality of life. Due to the modest effects and/or potential harms, current traditional treatment such as exercise, non-inflammatories and analgesics frequently do not meet patients' demand. More and more people are turning to complementary and alternative medicines for pain relief.

In our previous work, we identified four dietary supplements with promising treatment effects for relieving pain which are Boswellia serrata extract, curcumin, pine bark extract and methylsulfonylmethane (MSM). The hypothesis was that combining these supplements to generate an enhanced benefit for people with HOA. The aim of the RADIANT study was to investigate the efficacy and safety of a 12-week course of this supplement combination in people with painful HOA who were confirmed with the diagnosis on their hand x-ray.
Continue reading