PainRelief.com Interview with:
Oscar Javier Pico-Espinosa | MD, MSc, PhD (c) Epidemiology
Karolinska Institutet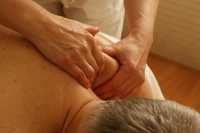 PainRelief.com: What is the background for this study?
Response: Persistent neck pain is a common condition and one of the main causes of sick leave worldwide. Patients often utilize non-pharmacological therapies such as massage or exercises. However, the evidence supporting the effectiveness of such treatments is either lacking or conflicting. With that in mind, we designed the Stockholm Neck (STONE) trial, where we compared deep tissue massage, strengthening and stretching exercises and a combination of those two (up to six sessions over six weeks), versus advice (up to three sessions of advice to stay active).
Continue reading