PainRelief.com Interview with:
Janni Leung, PhD
Senior Research Fellow
National Centre for Youth Substance Use Research (NCYSUR)
The University of Queensland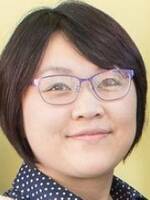 PainRelief.com: What is the background for this study?
Response: There is increasing interest in cannabis use for medical reasons, and we want to find out how many people are using it and for what.
PainRelief.com: What are the main findings?
Response: Almost 1 in 3 of North Americans self-reported that they have used cannabis for medical reasons, with higher use reported by young adults, although chronic conditions are less prevalent in this group.

Most common reasons were to help with pain, sleep, depression and anxiety, but some reported using it to manage their drug or alcohol use and psychosis.
Continue reading