PainRelief.com Interview with:
Carrie Cuttler, Ph.D.
Assistant ProfessorWashington State University
Department of Psychology
Pullman, WA, 99164-4820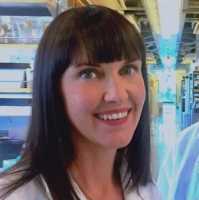 PainRelief.com: What is the background for this study?
Response: Many people report using cannabis for headache and migraine and claim that it is effective in reducing their symptoms. However, to date there has only been one clinical trial examining the effectiveness of a cannabinoid drug called Nabilone (synthetic THC that is orally administered) on headache. The results of that trial indicated that Nabilone was more effective than ibuprofen in reducing pain and increasing quality of life. There have also been a couple of preclinical (animal) studies suggesting that cannabinoids like THC may be beneficial in the treatment of migraine. But there are surprisingly few studies examining the effectiveness of cannabis, particularly whole plant cannabis rather than synthetic cannabinoids on headache and migraine.
Continue reading