PainRelief.com Interview with:
JASON BUSSE DC, PhD
Associate Professor
Associate Director
Michael G. DeGroote Centre for Medicinal Cannabis Research
McMaster University Medical Centre
Ontario, Canada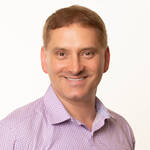 PainRelief.com: What is the background for this study? What are the main findings?
Response: Our focused clinical practice guideline was informed by 4 systematic reviews exploring benefits and harms of medical cannabis for chronic pain, the potential for cannabis to help people who live with pain to reduce their use of opioids, and patients values & preferences regarding medical cannabis for chronic pain. We found that non-inhaled medical cannabis provided small to very small improvements in pain relief, physical functioning and sleep quality compared to placebo, but did not improve mental functioning, role functioning or social functioning. Use of medical cannabis, versus placebo, also caused small increases in the risk of several transient, moderate, side effects, such as impaired attention, nausea, and drowsiness, and a larger increase in the risk of dizziness.

There was insufficient evidence to inform the risk of serious adverse events, such as motor vehicle accidents, cannabis use disorder (addiction), or suicide. We also found that patients' attitudes towards medical cannabis show considerable variation, meaning that when presented with the same evidence different patients are likely to make different decisions about embarking on a trial of medical cannabis. Due to the close balance between modest benefits and harms, and high variability among patients' attitudes, we made a weak recommendation to consider a trial of medical cannabis for people living with chronic pain who had not achieved sufficient relief with standard care.

A weak recommendation means that clinicians should provide chronic pain patients with the evidence for benefits and harms and help them to make a decision consistent with their patient's values and preferences.
PainRelief.com: What should readers take away from your report?
Response: Medical cannabis may be helpful for a minority of people living with chronic pain, but will not be effective for most. For example, we found that 10% more patients that used medical cannabis vs. placebo in trials reported an important improvement in pain relief. This means that only 1 patient of every 10 treated with medical cannabis experienced this improvement. Importantly, these findings and our guideline only apply to non-inhaled forms of medical cannabis. None of the clinical trials we found have explored inhaled forms of medical cannabis, possibly because inhaling cannabis is associated with harm to the respiratory system that oral formulations avoid. Further, patients preferred either high CBD products or balanced products (CBD & THC) versus products with high levels of THC. THC is the main psychotropic cannabinoid in cannabis, responsible for the feeling of 'being high' and other adverse effects.
PainRelief.com: What recommendations do you have for future research as a result of this work?
Response: We need to know more about long-term effects of medical cannabis use, and benefits and harms of inhaled medical cannabis. More data is needed to inform the optimal composition of medical cannabis products (e.g., CBD to THC ratio, the possible role of other minor cannabinoids in facilitating an entourage effect), and whether medical cannabis is more or less effective for certain types of chronic pain.
Disclosures: Our work was funded by a philanthropic donation, and we received no funding from industry. Further, the British Medical Journal reviewed detailed disclosure forms to ensure that no panel member who voted on the guideline recommendation had any significant financial or intellectual conflict of interest.
Citation:
Busse J W, Vankrunkelsven P, Zeng L, Heen A F, Merglen A, Campbell F et al. Medical cannabis or cannabinoids for chronic pain: a clinical practice guideline BMJ 2021; 374 :n2040 doi:10.1136/bmj.n2040
The information on PainRelief.com is provided for educational purposes only, and is in no way intended to diagnose, cure, or treat any medical or other condition. Always seek the advice of your physician or other qualified health and ask your doctor any questions you may have regarding a medical condition. In addition to all other limitations and disclaimers in this agreement, service provider and its third party providers disclaim any liability or loss in connection with the content provided on this website.