PainRelief.com Interview with:
Carrie Cuttler, Ph.D.
Associate Professor
The Health & Cognition (THC) Lab
Department of Psychology
Washington State University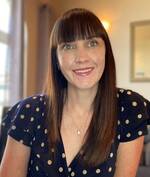 PainRelief.com: What is the background for this study?
Response: We know that one of the top 5 reasons cannabis users report using cannabis is for sleep disturbances, but we don't know very much about the types of products they prefer to use for sleep or their perceptions of its effects and side effects relative to more conventional sleep aids (e.g., benzodiazepines, antihistamines, melatonin).
Continue reading