PainRelief.com Interview with:
Carrie Cuttler, Ph.D.
Associate Professor
The Health & Cognition (THC) Lab
Department of Psychology
Washington State University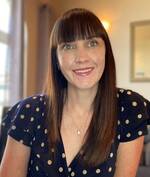 PainRelief.com: What is the background for this study?
Response: We know that one of the top 5 reasons cannabis users report using cannabis is for sleep disturbances, but we don't know very much about the types of products they prefer to use for sleep or their perceptions of its effects and side effects relative to more conventional sleep aids (e.g., benzodiazepines, antihistamines, melatonin).
PainRelief.com: What are the main findings?
Response: My doctoral student Amanda Stueber and I obtained anonymous data from Strainprint Technologies® who conducted a survey of over 1,200 medical cannabis users who were using cannabis for sleep.
As expected, nearly 80% of the respondents reported seeking out cannabis high in THC and nearly 50% reported using cannabis containing CBD for sleep. These results aren't very surprising as these are the two most common and well-known cannabinoids. What was more surprising was that nearly half the sample reported seeking the terpene myrcene in the cannabis they use for sleep. There has been very little research on myrcene and there has been no human research on the effects of myrcene found in cannabis.
Over 80% said cannabis relaxes their body and their mind and over 50% said it helps them get a deeper sleep. Many others indicated cannabis helps them get a longer, less interrupted sleep.
Over 80% said they do not currently use prescription or over the counter sleep aids but 50-60% reported using them in the past. This may indicate that they have stopped using conventional sleep aids in favor of cannabis, but they weren't directly asked that question. Less than 5% reported using cannabis in conjunction with over-the-counter sleep aids and less than 8% reported using cannabis simultaneously with prescription sleep aids.
The majority of the sample (63%) reported getting the recommended 6–8 h of sleep with cannabis alone, while only about 15% of the sample reported getting 6–8 h of sleep with a more conventional sleep aid.
A significantly higher percentage of people reported that they feel more refreshed, more focused, fewer headaches, less nausea, and that they were better able to function the morning after using cannabis relative to more conventional sleep aids. However, significantly more participants endorsed feeling more sleepy, more anxious, and more irritable the morning after using cannabis relative to other sleep aids or no sleep aids.
Finally, significantly more participants reported they experience red eyes and thirst when using cannabis compared to conventional sleep aids. In contrast, significantly more participants reported that they experience nausea, anxiety, and racing heart when using conventional sleep aids compared to cannabis.
PainRelief.com: What should readers take away from your report?
Response: Overall, the data indicate that people who use cannabis for sleep are unlikely to use more conventional sleep aids and that they perceive cannabis as more advantageous for sleep-related issues than more conventional sleep aids. That is, they indicate better morning outcomes and fewer side effects from cannabis.
PainRelief.com: What recommendations do you have for future research as a result of this study?
Response: Knowledge gained from this survey will provide health professionals with a better understanding of why people are using cannabis for sleep and may help guide future more controlled research. I hope our findings will help to instigate future placebo-controlled clinical trials with cannabis and myrcene in more objective sleep labs.
PainRelief.com: Is there anything else you would like to add?
Response: It is important to note that there is very likely a selection bias, in that only people who use cannabis for sleep were surveyed. As such, the sample likely over-represents people who find cannabis effective for their sleep issues. Also, most participants reported using cannabis for sleep for over a year so the extent to which the findings would generalize to less experienced users is unclear. Also, while there is some objective sleep research that helps corroborate some of our participants' claims (e.g., cannabis decreases sleep latency and reduces middle of the night awakenings), more controlled research is needed to corroborate many of their claims. I would be particularly excited to see more research on the terpene myrcene.
Citation:
Stueber A, Cuttler C. A large-scale survey of cannabis use for sleep: preferred products and perceived effects in comparison to over-the-counter and prescription sleep aids. Explor Med. 2023;4:709–19. https://doi.org/10.37349/emed.2023.00171
The information on PainRelief.com is provided for educational purposes only, and is in no way intended to diagnose, cure, or treat any medical or other condition. Always seek the advice of your physician or other qualified health and ask your doctor any questions you may have regarding a medical condition. In addition to all other limitations and disclaimers in this agreement, service provider and its third party providers disclaim any liability or loss in connection with the content provided on this website.
Last Updated on November 18, 2023 by PainRelief.com