PainRelief.com Interview with:
Richard L. Skolasky, Jr., Sc.D.
Professor, Orthopaedic Surgery and Physical Medicine & Rehabilitation
Vice Chair of Research, Orthopaedic Surgery
Director, Surgical Outcomes Research Center
Johns Hopkins University
601 North Caroline Street, Room 5244
Baltimore, MD 21287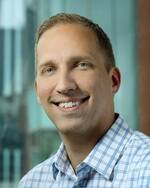 PainRelief.com: What is the background for this study?
Response: Low back pain (LBP) affects a sizeable proportion of the US population (from 1.4 to 20%), and accounts for substantial healthcare expenditures (between $12 billion and $91 billion, not accounting for indirect costs associated with loss of productivity and unemployment). Current recommendations for initial treatment of acute low back pain include physical therapy. Earlier initiation of physical therapy has been associated with less healthcare utilization and spending; however, these studies have been limited to single institutions or health systems. Research is needed to evaluate the effects of early physical therapy on healthcare use, particularly within the first 30 days after initial presentation for acute low back pain, when they are most likely to experience pain and seek care.