PainRelief.com Interview with:
Erika A. Petersen, MD, FAANS, FACS
Professor of Neurosurgery
Residency Program Director
UAMS Department of Neurosurgery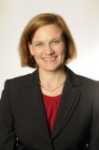 PainRelief.com: What is the background for this study?

Response: Painful diabetic neuropathy is a common occurrence for patients with diabetes and can have a tremendous negative impact on their quality of life. Currently, the best available treatments include several types of medications and topical solutions, but there are many patients who do not achieve adequate pain relief or cannot tolerate side effects from these treatments. We need new options for patients who have tried the recommended first- and second-line treatments but still suffer with severe pain.
Continue reading